Return to Blog
FATIGUE, AGRICULTURAL SAFETY FOCUS
Fatigue affects a person's health, increases the chance of workplace injuries occurring, and reduces performance and productivity within the workplace.
It is normal to feel tired or drowsy after prolonged mental or physical effort at work. Fatigue, however, is more than feeling tired or drowsy. It is an acute and/or ongoing state of tiredness that leads to mental or physical exhaustion and prevents people from functioning within normal boundaries. Working long hours, with intense mental or physical effort, or during some or all of the natural time for sleep, can cause fatigue. All of these have obvious implications for the workplace and public safety. Fatigue can have long-term effects on health.
It's harvest time again, a time when farmers traditionally work even longer hours. In the old days hours were restricted by the amount of light available, but that's no longer a problem in the fields thanks to technology.
This means that farm workers are going to be tired at this time of year.  Tiredness can lead to errors, which in turn can lead to serious injury and fatality.
It doesn't matter how old or experienced you are, you must always be aware of farm safety.
Our bodies can be tested and become fatigued during harvest times, or when intense work is necessary.
You may experience fatigue if:
In the past 24 hours, you have had less than 6 hours sleep
In the past 48 hours, you have had less than 12 hours sleep
You have been awake for 16 hours or more after a shift
You have been exposed to extreme temperatures
You have had to concentrate for a long period
If you are feeling depressed
If you are not eating or drinking properly
If you consume excessive amounts of alcohol or drugs

If you are getting stressed out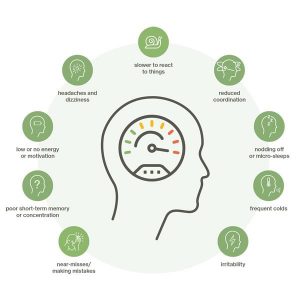 Work safely. Listen to your body, and rest adequately.